Overview
CDT has a number of performing groups which perform at the six-monthly studio parties and at public events:
Recent projects
CDT has a rich creative practice, running deep throughout our history. We perform several times during the year and run major projects when funding allows.
2021 | GOLD 10th Anniversary Launch

2020 | Gesture and Stance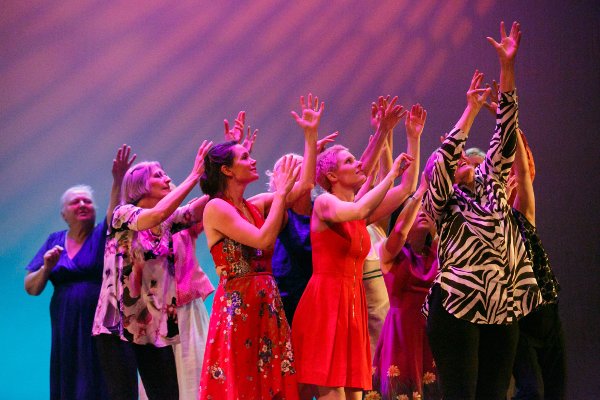 2018 | Happiness Is… 40 Years of Canberra Dance Theatre
In 1978 Canberra Dance Theatre was born and in 2018 we celebrated our 40th birthday with a very special project for everyone who wanted to be involved, with three performances at The Street Theatre on 12, 13 and 14 October 2018. This project was coordinated by Jacqui Simmonds, starting with Emma Saunders' HAPPINESS IS… creative development.
House Parties at the CDT Studio
CDT doesn't do concerts, eisteddfods or competitions. Twice a year we hold a House Party in the studio where all classes can come together, meet, celebrate what they do and show off to each other. It's an open event so all are welcome and we put on a great show. Expect to see up to 20 short presentations and performances. June and December each year.