Saturday 22 and Sunday 23 October 2022.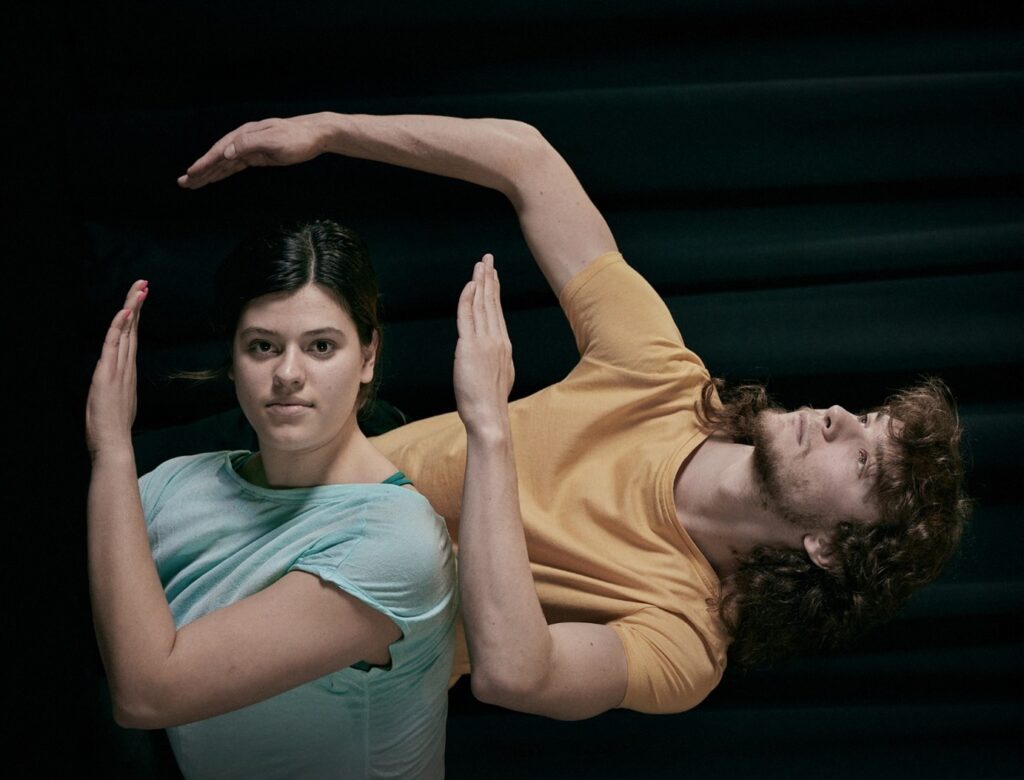 Out of the Frame is a program of six dances responding to the National Portrait Gallery's exhibition WHO ARE YOU: Australian Portraiture. Dancers animate emotions and situations reflected in the portraits, expanding on still moments captured in the frames.
---
A Dance for the Ages
Choreography: Miranda Wheen in collaboration with the performers.
Music: Dry the Rain by The Beta Band.
Audio editing: Miranda Wheen and Tim Roxburgh.
Miranda Wheen is an independent dancer and dance maker based in Sydney. Miri's practice, whilst rooted in contemporary dance, spans areas of intercultural collaboration, education, advocacy and choreography. She is an Associate Artist with Marrugeku, Australia's foremost intercultural dance company, and a founding member of Dance Makers Collective, for whom she directed their last two full-length works Dads and The Rivoli. Miri has collaborated with companies and choreographers throughout Australia including Martin Del Amo, Stalker Theatre, and Shaun Parker and Company amongst many others. She has also worked extensively with Elizabeth Cameron Dalman's Mirramu Dance Company and with Liz Lea. (Photo: Anya McKee)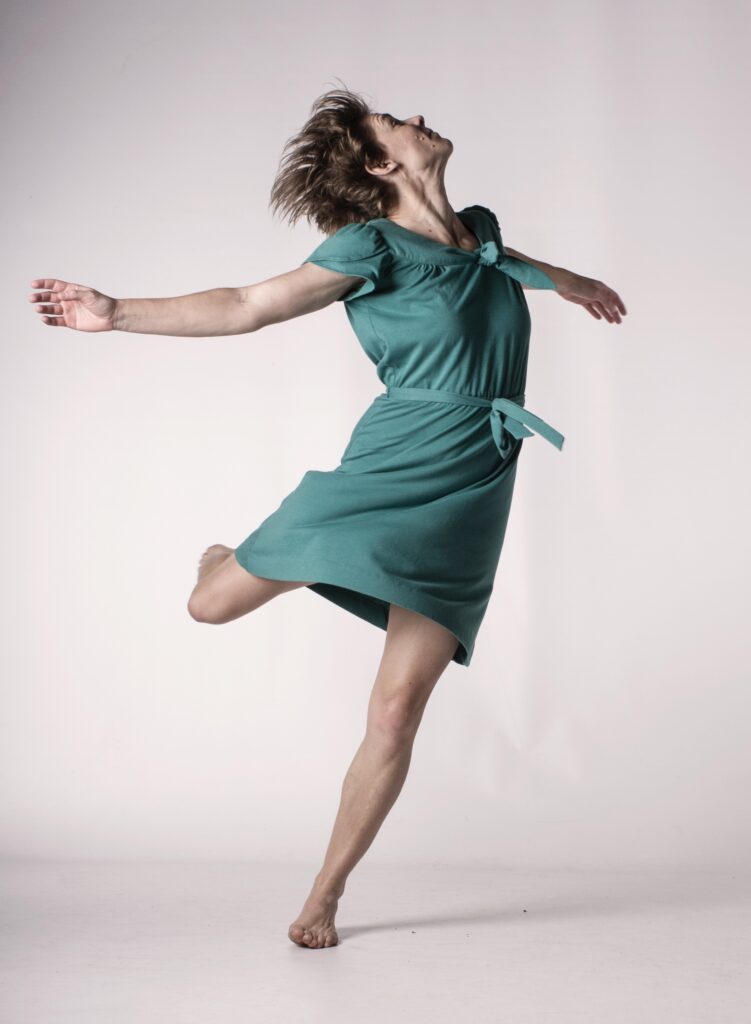 ---
Today I Am
Choreography: Gretel Burgess
Music: Life's Adventure by Tim Myers, A Small Blue Thing by Suzanne Vega.
---
The Feels
Choreography: Kiel Tutin
Music: The Feels by Anna Timgren, Boy Matthews, Justin Reinstein, and Woo Min Lee. Performed by Twice.
---
Opsimath never stop
Choreography: Rachael Hilton
Music: Experience by Ludovico Einaudi re-imagined by 1. Sameer Paracha and 2. Angèle Dubeau and La Pietà.
---
In Likeness and Movement
Choreography: Josh Freedman
Music: Light is Calling by Michael Gordon.
Josh Freedman is a dancer, creator, and movement educator, based in Sydney. Josh gained his BA from Rambert School, during which he danced with Arielle Smith, Thick&Tight, Yorke Dance Project, Antler Theatre, and London Fashion Week. Since returning to Australia in 2021, Josh has continued to work as a freelance dancer, with choreographers such as Xanthe Geeves, Dean Walsh, Sophia Ndaba, and Sue Healey. Josh's choreographic practice is informed by a passion for queer-centric, interdisciplinary approaches to movement. As a teacher he helps people find more joy in their bodies, and promotes community involvement in dance. (Photo: Gregor Thieler)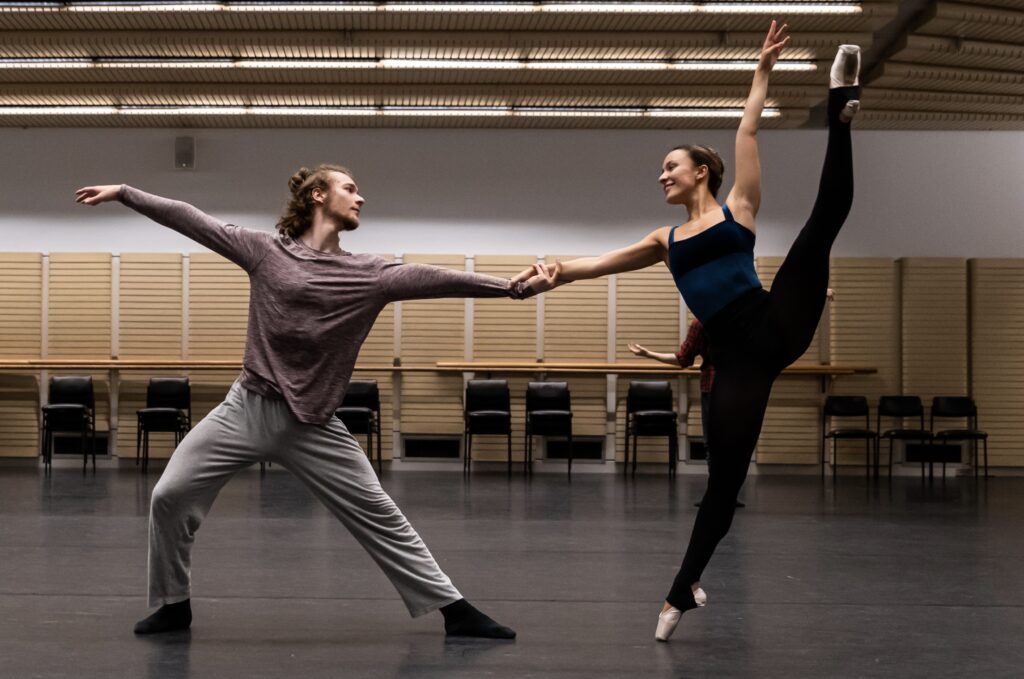 ---
Imperium
Choreography: Carol Brown, Cathy Coombs and the GOLD dancers.
Music: Excerpt from Romeo and Juliet No. 13 Dance of the Knights by Sergei Prokofiev. On the Acceptance of Imperfections (The Rite of Stravinsky) by Milos Sofrenovic.
Carol Brown is an award winning choreographer, dance tutor and performer who has led community dance in the Swansea Bay area of Wales, UK for over 30 years. She has created countless productions on professional and community casts of up to 300 people in community settings, theatres and on television. Carol has worked in Europe, Africa and Asia Minor including on the Adugna Project for street children in Ethiopia. She has instigated and organised cultural exchanges for Welsh groups with partners in Germany, Lithuania, Uganda, South Africa Spain and Scotland.
In 2014, Carol founded Dragon's Heart & Dragon's Soul, a company of diverse capacity artists who dance meaningful full length pieces unaided by volunteers. Speaking of the development of her first work for the company, Sorrowful Sun, she says "The heart of our approach would be using dance as a field of action to give value to difference. We would work to the abilities and needs of each dancer while challenging them to go beyond what they thought would be possible."