CDT runs special workshops with special guests including dance artists in ballet, contemporary and other styles. In addition, holiday ballet classes are usually held during January and July.
There are no upcoming workshops at the moment. Subscribe to CDT's newsletter or follow us on Instagram or Facebook to keep up to date on future workshops.
Past Workshops
CDT has been fortunate to have had a variety of world class dance artists and teachers share their experience. Here's a sample of past workshops and visiting dance artists.
Max Burgess
Workshop with the CDT Artist in Residence | 3:00pm to 5:00pm, Saturday 30 April 2022
Max has been an Artist in Residence here with us at Canberra Dance Theatre developing their first solo work entitled Synthesise Me.
Synthesise Me is a deep dive into the psyche and body of one queer dancer in isolation from community. Home is no longer just a place of birth. The skin itches with transient bodies which once occupied it. Selfs without resolution are crooning for revisitation; reoccupation of the body.
Max's workshop will consist of activities and tasking which have been conceived through their process in the studio developing the work. Tasks will explore relationships of body and space, the antiquity of bodily expression and frivolous movement to engage with happiness.
This workshop will be accommodating of all bodies and abilities. Max also asks that you please bring a book and pen to accompany you with some tasks.
Photo credit: Amit Noy | Read more about Max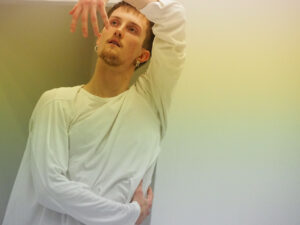 Informal Showing: 'Synthesise Me' | 4:00pm to 5:15pm, Sunday 1 May 2022
Canberra Dance Theatre would like to invite you to an informal showing by our first ever Artist in Residence Max Burgess. Max partook in a six week development of their first solo work entitled Synthesise Me.
This informal showing will consist of a presentation of the work in development and a post showing Q&A for audience members to gain insight on the work and share feedback. Max is eager to share this work with the Canberra community and gain commentary on the work to influence future iterations of the work.
As my body sits in my hometown of Canberra, so-called Australia, more rightfully known as Ngunnawal and Ngambri Country, I am flooded with renditions of self in this evolved body. Home, my place of birth, I have not seen or felt for four years. I feel my skin itch with transient bodies which once occupied mine. The external is liberated, unapolegitcally queer, frivolous yet assured. The internal is bubbling with the untended. Selfs without resolution are crooning for revisitation; reoccupation of the body.

'Synthesise Me' is a work which proposes to investigate the aforementioned. It is a deep dive into relational proximities impact on identity, specifically queer identity, and the reanimation of past identities. It aims to explore the relationship of different converging identities within the metaphysical; proposing the question, can we find cohesion in this one body?
---
Sunday 16 May 2021 | Contemporary Floorwork with Jake Kuzma: Jake has been using floorwork throughout his dance career and has worked with multiple professionals in the dance industry within this style. Floorwork as a dance style is soft and gentle while also requiring strength and core. It uses elements from contemporary dance, gymnastics and breakdance to travel in, out, around, and across the floor. This style challenges a dancer's ability to relax into rolls and pay attention to kinaesthetic feedback from the floor. Floorwork workshops usually contain drills coming down the room, technique exercises and a short dance routine. Previous floorwork workshops have been held on 31 January 2021 and 16 February 2020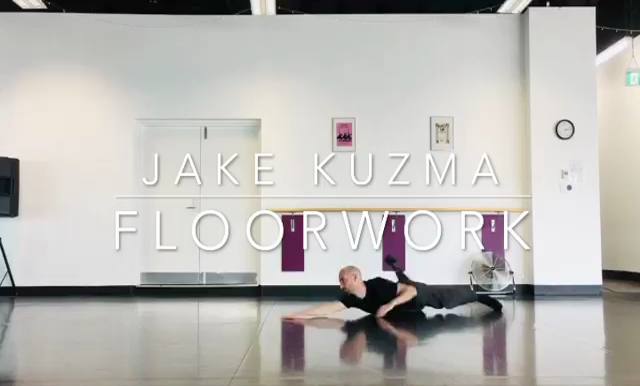 ---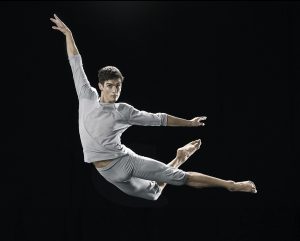 23 February 2020 | Ballet: The long and the short of it with William Fitzgerald: William taught a ballet technique class focusing on some of the skills needed to perform movement material from Loughlan Prior's ballet The long and the short of it.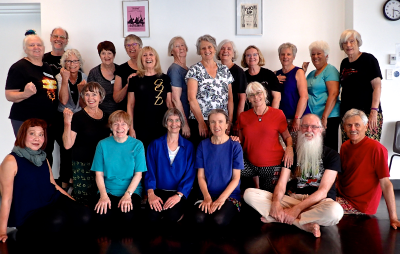 19-22 January 2020 | GOLD 2020 Summer Workshop with Carol Brown: CDT was again delighted to host a choreographic workshop to create a new work with internationally recognised dance artist Carol Brown, this time also with Cathy Coombs. This was an opportunity for new people to join GOLD or for out-of-towners to work with the company and with Carol. Previously, Carol held an extraordinary workshop in 2018, when she created The Green Fuse for GOLD. Read more.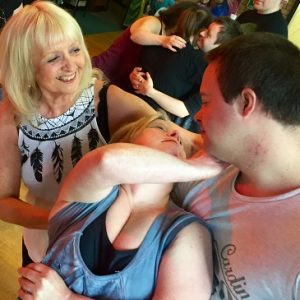 14-17 January 2020 | Disability Dance Workshop with Carol Brown & Cathy Coombes: CDT was delighted to hold a workshop for dancers living with disabilities led by international dance artists Carol Brown and Cathy Coombs. This workshop catered for dancers from age thirteen with no upper age limit.

July 2019 | There is a Season for CDTribe: All that is encapsulated by the seasons, from the chill of winter to the sizzle of summer, offers much to explore through dance. During the workshop, dancers creatively explored their experience of seasons, incorporating a variety of dance styles, as well as improvisation and creative exercises. The workshop w as an opportunity for dancers to explore dance techniques and creative processes in greater depth than can be achieved in weekly one hour classes. A collaborative approach was emphasised, with dancers contributing their own ideas and movement inspired by the theme of seasons. The workshop was taught by Gretel Burgess and Amy Macris.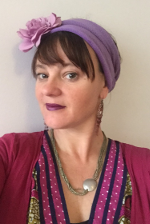 April 2019 | Tribal Dance with Gretel Burgess: In a high energy workshop, we learned traditional African dances, modern Afro Funk and Tribal Belly Dance movement. We delved into the stories told through specific dances and learned about the lives of the people who created these dances and the meanings of movements. There was opportunity to create our own story through movement and the use of colourful props and costumes. This workshop was open to everyone, although some experience of dance was recommended. And it was huge fun!
---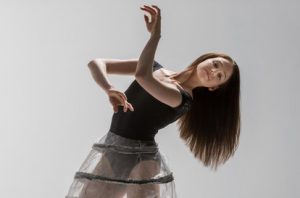 3 March 2019 | Inside Swan Lake with Georgia Powley: This workshop gave experienced beginner to intermediate level dancers an opportunity to learn more about ballet, skills and choreography. It started with a warm up technique class covering the essentials of barre and center work. We learned repertoire from Swan Lake and briefly covered some fundamental elements of learning a new ballet/production, rehearsals, costumes, music and what it takes to bring a production onto the stage, ready for an audience.
---
15 November 2018 | Ken Spiteri workshop for GOLD: Born in Melbourne to Maltese parents, Kenneth has worked in film, theatre and sound internationally. Trained at L'Ecole Internationale Jacques Lecoq and with Pantheatre in Paris, he has completed dramaturgical studies with the WIW Akademie, Berlin. In Australia he has worked as an actor with state funded theatre companies in Canberra as well as the Melbourne Theatre Company and most recently with the Sydney Theatre Company on Garcia Lorca's, "Blood Wedding".
1 November 2018 | Gail Hewton for GOLD: Gail is passionate about transforming older people's lives through the joy and many benefits of dance as well as sharing her knowledge and experience with other practitioners. More info www.ripedance.com.au
8-9 September 2018 – Fusako Skelton Ballet Workshop: We were able to tempt the fabulous Fusako Skelton to return to CDT to create the joyful new Ballet work A Maze In Day set to contemporary music for CDT's 40th Birthday production. Fusako trained at the Bolshoi Ballet School before her international career and she now runs her own ballet studio Ballet Masters GC.
7-8 July 2018 – Winter Weekend Workshop for Teens and Young Adults with Additional Needs: Drumming and Rhythm! with Luke Mulders & Jacqui Edmondson. This workshop for teenagers and young adults with additional needs explored rhythm as an energising element for daily living. With reference to the "Teens" 2017 winter workshop (where body percussion merged with dance), they used drums in the style of West African music and dance in conjunction with drumming to express the interplay of music with dance in this exploration. Participants had the opportunity to find life examples of rhythm for them personally. The workshop culminated in an opportunity to present a closing performance for their families.
3 June 2018 | Inclusivity in dance classes: A professional development workshop for dance teachers working with people with disabilities. CDT lined up an impressive group of dance teachers to guide and inspire participants in planning and delivering inclusive dance classes in studio, educational and community settings. Adult dancers with disability who are interested in teaching dance but may not yet have taught were particularly invited to attend. The content covered was relevant to all styles of dance. Presenters included: Philip Piggin, Gretel Burgess, Gabriele Green Ola, Amy and Michelle Forman, and Jacqui Simmonds. This workshop was supported by a grant from the ACT Government.
January 2018 | Carol Brown GOLD workshop: Carol conducted a six day choreographic workshop and recreated a work for GOLD. Carol is a renowned freelance community dance artist, consultant, facilitator, trainer, choreographer, producer, presenter and lecturer, based in Wales, UK. She has led community dance in the Swansea Bay area for 30 years, creating countless productions on professional and community casts of up to 300 people in community settings, theatres and on television. Check out some of her work as Director of TAN Dance.
December 2017 | Dr Elizabeth Cameron Dalman OAM: Elizabeth is a prodigious figure in Australian contemporary dance. Most recently seem performing played the role of the Mother in Teac Damsa's (House of Dance) reinterpretation of Swan Lake, she brings an extraordinary wealth of dance experience and teaching to CDT. Her bio is here.
July 2017 | Teacher Professional Development with Oliver Ransan-Elliot: We were very fortunate to have Oliver as our teacher for the afternoon. Oliver is an experienced physiotherapist and Pilates instructor with a background in dance. He was a dancer with the Australian Ballet Company and the West Australian Ballet Company. He has a special interest in rehabilitation for dancers. Oliver is well qualified to offer us an expert perspective on the topic of our workshop: biomechanics and dance.
Spring 2017 | Contemporary with Dr Elizabeth Cameron Dalman OAM and Ballet with Katherine Harper
Winter 2017 | Contemporary Technique with Alison Plevey, Ballet and Contemporary with Dominique Wood-Ward
2017 | CDTribe Winter Holiday workshop with Amy Macris and Michelle Forman
Autumn 2017 | Ballet with Tara Chapman, Contemporary with Olivia Fyfe
Summer 2017 | Three amazing teachers: Ballet with Laura Pearce (week 1) and Sally Pinder (week 2). Contemporary with the extraordinary artist Dr Elizabeth Cameron Dalman OAM.