19-22 January workshop

Canberra Dance Theatre was again delighted to host a choreographic workshop to create a new work with internationally recognised dance artist Carol Brown, this time also with Cathy Coombs. This was an opportunity for new people to join GOLD or for out-of-towners to work with the company and with Carol. You may remember Carol's extraordinary workshop in 2018, when she created The Green Fuse for the GOLD group.
About the workshop
We created a tongue-in-cheek look at power struggles and their consequences.
About participating in the workshop
The workshop was designed for people aged 55+ able to move independently and without mobility aids. For this workshop, prior experience in dance was essential. Prior experience in dance is not necessary to join regular GOLD classes.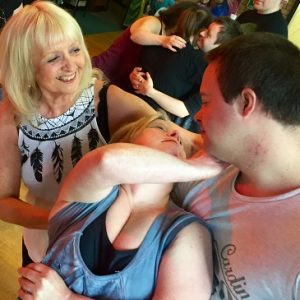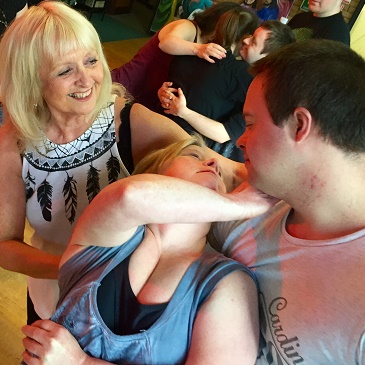 Carol Brown

Carol is an award winning choreographer, dance tutor and performer who has led community dance in the Swansea Bay area of Wales, UK for over 30 years.  She has created countless productions on professional and community casts of up to 300 people in community settings, theatres and on television. Carol has worked in Europe, Africa and Asia Minor including on the Adugna Project for street children in Ethiopia.  She has instigated and organised cultural exchanges for Welsh groups with partners in Germany, Lithuania, Uganda, South Africa Spain and Scotland.
In 2014, Carol founded Dragon's Heart & Dragon's Soul, a company of diverse capacity artists who dance meaningful full length pieces unaided by volunteers. Speaking of the development of her first work for the company, Sorrowful Sun, she says "The heart of our approach would be using dance as a field of action to give value to difference. We would work to the abilities and needs of each dancer while challenging them to go beyond what they thought would be possible."
https://www.communitydance.org.uk/DB/animated-library/standing-alone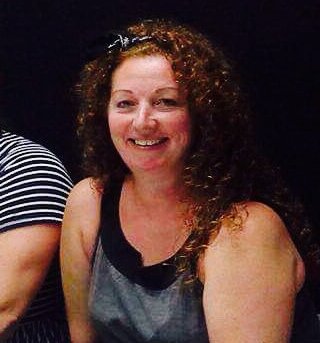 Cathy Coombs
Cathy is a dance tutor, performer and lecturer. She began her interest in dance with the West Glamorgan County Youth Dance Company 1989-1993 and since has worked professionally with Fractal Dance Company,1996-2000 touring in Wales & Portugal, with Willi Dorner's Bodies in Urban Spaces, Michael Sheen's The Passion and on Welsh TV with the National Orchestra of Wales.
Cathy has concentrated since 1994 on teaching and choreographing on people of all ages and abilities, particularly young people and people with disabilities.  This includes forming her own dance school, leading on a music and dance workshop tour for disabled people in the Swansea Bay Area, working on soundbeam projects for people with disability, facilitating a learning disabled company of dancers to perform in the 2000 Special Olympics Opening Ceremony, at large theatres such as Swansea Grand, at the Itenere Festival in Spain and at a cultural exchange with Wales, Spain and Scotland.  Cathy has worked as assistant to Carol Brown on projects in Wales, Malta and Australia as an artist in the collective Draig Tan/Fire Dragon Productions.
Dates
From Sunday 19 January to Wednesday 22 January