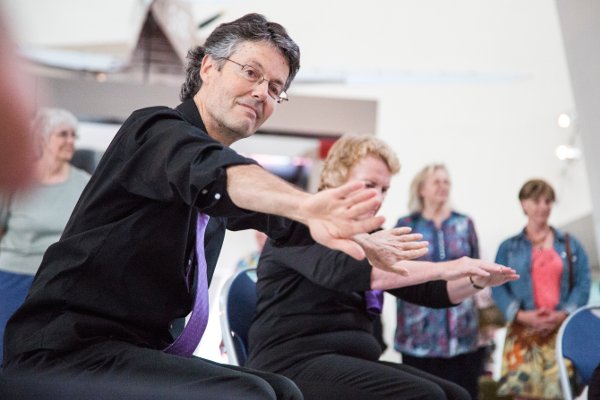 With training in Australia, the UK and New York, Philip Piggin commenced his dance career working with a number of dance companies in Australia and the UK. He was employed as a Dance Animateur in Clwyd, North Wales, from 1990 to 1993, and founded his own dance company, MEN DANCING.
On returning to Australia, Philip worked as a freelance dance artist in the Albury–Wodonga region, and in other metropolitan and regional centres, teaching, lecturing, choreographing, performing and directing for a wide range of arts, educational and community groups. During this time, he also served on the Artistic Directorate for Hothouse Theatre, the Dance Committee for the NSW Ministry for the Arts, the Australia Council and with various regional arts and educational organisations.
Philip moved to the ACT in 1999 to work as the Dance Development Officer with Ausdance ACT, developing dance programs in the education, studio, professional and community sectors, and became the Dance Editor of MUSE magazine and Co-coordinator of Australia's first two Community Dance Forums in Sydney and Brisbane.
Philip was appointed Co-artistic Director of Canberra Dance Theatre with Amalia Hordern in 2002, and was then Company Manager until 2010. Additionally he has worked on the Ausdance National Dance Awards Panel, the Canberra Theatre Centre Performing Arts Advisory Committee, and as a Peer Assessor for ArtsACT. He commenced employment as Community Cultural Inclusion Officer at Belconnen Arts Centre in 2010, and in 2014 was awarded a Churchill Fellowship which enabled him to pursue further studies in dance programs for People with Parkinson's in the USA and the UK.
In 2016, People Dancing honoured Philip with a life membership for his contribution to dance (read more at The Canberra Times).