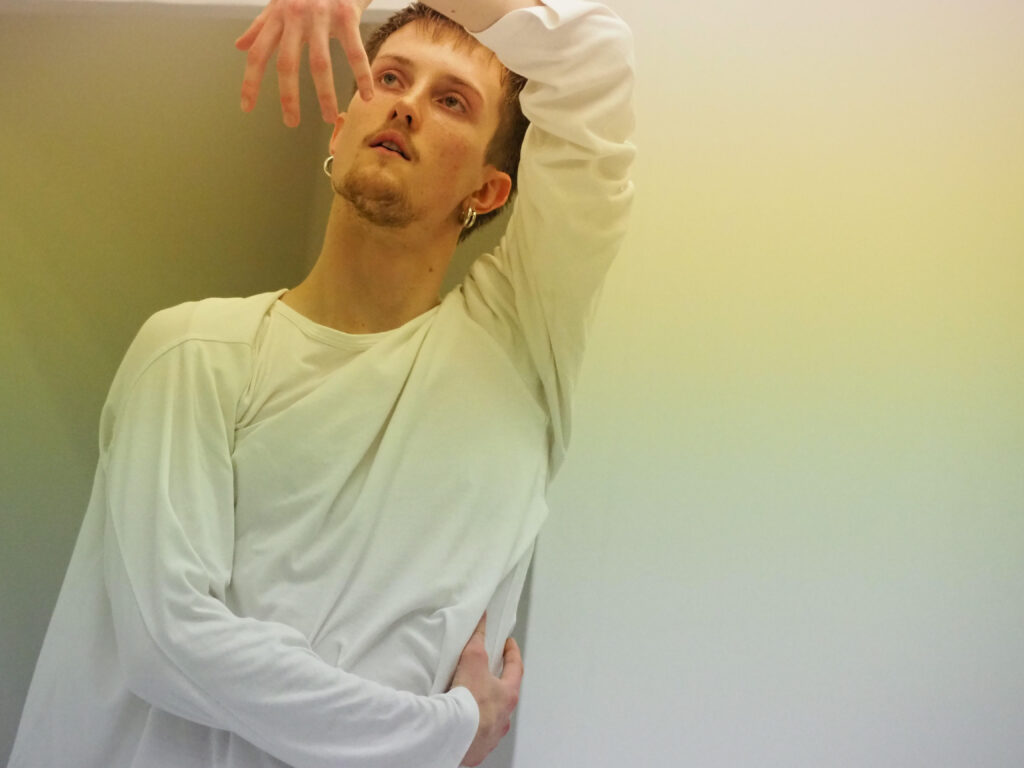 Max Burgess is a queer contemporary dance artist based in Ngunnawal and Ngambri country. Their practice, while with a focus on contemporary dance, also integrates practices within dramaturgy and poetry. Max grew up dancing through the Tuggeranong Arts Centre's Fresh Funk dance program and later pursued training in contemporary dance and ballet through the New Zealand School of Dance (2019- 2021) based in Te Whanganui-a-Tara, Aotearoa (Wellington, New Zealand).
Max's dancing style has an emphasis on sensitivity and consciousness in movement, exploring the dancing with a care for experience of the body. Their classes aim to elevate the body to a state of constant flux with a consideration of following momentum and leaning into the rhythms that exist naturally inside our own bodies.
Since commencing their professional career, Max has been fortunate to work throughout Australia with companies and choreographers including Melanie Lane, Performance Space, Shaun Parker and Company, Australian Dance Party, You are Here Canberra, Louis Grant, Ainslie + Gorman Arts, QL2, and the National Gallery of Australia.
Max has also been artist in residence twice here at Canberra Dance Theatre, where they developed a solo work and a work in collaboration with Eora based artist Joshua Freedman.