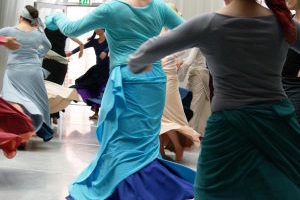 Egyptian Dance- Hilal Contemporary
Hilal is a contemporary Egyptian dance form that uses traditional Egyptian music with earthy rhythms to get the body moving. This dance form provides a wonderful way to learn about body confidence, being grounded, good posture, core strength, agility and grace. Dance experience is not necessary. There is a strong emphasis on breath and we use a powerful yoga style warm-up to help us align, stretch and relax before we dance.
European based Egyptian artist, Suraya Hilal has developed Hilal Dance drawing on her vision of a contemporary dance form inspired by the traditional dances of Egypt. This new form has developed into a powerful expression of rhythm and fluidity that captures the spontaneity of Arabic music.