It was 40 years ago today… In 1978 Canberra Dance Theatre was born, and in 2018 we celebrate our 40th birthday with a very special project for everyone who wants to be involved, with three performances at The Street Theatre 12, 13, 14 October 2018. This project will be coordinated by Jacqui Simmonds, starting with Emma Saunders' HAPPINESS IS...
HAPPINESS IS…  a work that Emma will create on & with CDT dancers
This a fabulous opportunity for anyone who wants to be involved to work with an exciting choreographer during 2018 and to be a part of a new work made especially to celebrate CDT's 40th birthday, with a taster workshop 24 & 25 February followed by a monthly weekend to create a brand new work in the tradition of CDT.
This hilarious and visceral new work will take the theme of joy and happiness to the extreme. Things that make us laugh, are often the things that make us cry. A decent belly laugh can nearly make us stop breathing forever. Smile, and that makes you FEEL happy right? WRONG! At a time where there is so much pain in the world, how do we hold joy in our bodies, are we all the same or do we like to think we're different? And how can we snatch a little of someone else's happiness and make it our own?!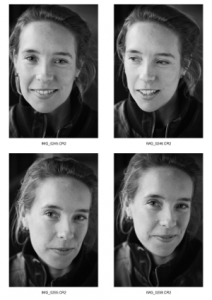 About Emma
Emma Saunders is a Sydney based artist who works as a dancer, curator and choreographer. She is interested in the simplicity of dance and the complexity of choreography. Using a visceral, instinctive attack, her work is immediate, often working with humour, everyday movements, repetition, duration and abstraction. She believes dance has its own innate logic and meaning within the broader landscape of theatrical and contemporary art practices and people's everyday lives.
Emma is a co-founding member of award winning Sydney based dance trio The Fondue Set with whom she created and performed 8 full length dance works and performed in nationally and internationally. As Dance Curator for Campbelltown Arts Centre (2009-2012) Emma curated and produced a series of significant new contemporary dance projects that examine community, location, exchange, culture, age and the interdisciplinary nature of making dance work. For Sydney Festival 2015, Emma was commissioned to create two new street based large scale community dance projects as part of Bankstown: LIVE. She engaged over 50 Vietnamese community participants to create her own new ballroom dance and a new Hokey Pokey for the 21st century.
Currently, Emma is Associate Artist 2017/2018 for NORPA (Lismore) and lectures in Performance Making at the University of Wollongong. Supported by Wollongong City Council, she is currently creating The Austinmer Dancing Project – a large scale, intergenerational, inclusive, en masse site specific project for New Year's Day 2018. She is also in development to present Dancing With Myself – her new solo dance work for FORM Dance Projects to be premiered in December, 2018.
Supported by The ACT Government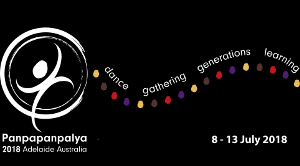 Panpapanpalya 2018
Members of the GOLD group are attending and performing in a Twinning project at Panpapanpalya 2018, which is the 2nd joint congress of daCi (dance and the Child international) and WDA (World Dance Alliance) Global Education and Training Network. Panpapanpalya 2018 will be one of the world's largest gatherings of dancers, dance educators, and artists of all ages, generating new thoughts and ideas for dance learning and teaching in the 21st century. Panpapanpalya 2018 will be centered on four interwoven themes: dance, gathering, generations, learning. These themes, summarised by the Aboriginal Kaurna word Panpapanpalya, honour Australia's rich Aboriginal and Torres Strait Islander dance practices, as well as indigenous dance cultures from around the world.