CDT encourages artists to develop projects at CDT through space residencies. CDT classes taught by dance artists may also develop collaborative works through GOLD or other dance classes.
Have an interesting idea? Get in touch. It's how CDT started.
Supported artists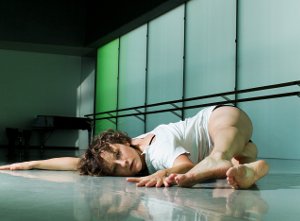 Deborah di Centa is a freelance dance-artist, specialized in Choreological Studies. Since 2004 she has worked as a contemporary dance teacher, choreologist, performer, choreographer and events curator.
She began her career teaching in a private dance school in Italy. There, she taught ballet and was responsible for all the balletic courses from 2004 till 2009 in Studianzando A.S.P. Dance School in Tolmezzo (Ud), Italy. In 2008 she graduated from the A.I.D.A. with a Diploma in Academic Ballet Teaching at the Associazione Insegnanti Danza Accademica, Milan (Italy). Between 2009 and 2010 Debora moved to London where she got a Diploma in Dance Studies/DDS at Trinity Laban Conservatoire of Music and Dance. From 2010 to 2013, she specialised in the study of the logics of human movement in dance, Choreological Studies. She is among the first graduates from the Specialist Diploma in Choreological Studies at Trinity Laban, having developed an expertise in the Contemporary Developments of Laban's Principles and Practice. She currently performs in her own productions and collaborates with other art-professionals.
Claire Granata and Nick Delatovic presented Aerobicide at the 2017 You Are Here Festival with a CDT space grant to rehearse. And a definite sense of humour.
"Lifestyle/Microwave Cooking Guru Amelia de Frost and Electro-Punk Spiritualist Babyfreeze demonstrated the effectiveness of the Aerobicide system by partying with Extreme Wellness for three-hours non-stop! Join them in the dance health revolution of having it all! Aerobicide: Feel Good is a performance art installation that you can dance along to. You'll enjoy watching the performers succumb to the physical and existential toll of modern wellness culture, set to a pumping set of mutant dance-pop classics by the acclaimed Dead DJ Joke."
Will and Irina rehearsed in the studio for a new film, here. Check their website for more: www.willandirina.com