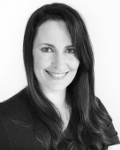 Tara Chapman
Tara commenced her dance training in Canberra, studying full-time ballet at Canberra
Dance Development Centre, performing all dance styles and completing her major
R.A.D ballet and Cecchetti exams.
Tara was accepted into The Western Australian Academy of Performing Arts and
graduated with a Diploma of Performing Arts (Dance), specialising in both classical
ballet and contemporary dance, under the guidance of renowned ballerina Lucette
Aldous.
On completion she performed 'La Vivendierre' and excerpts of 'Paquita' with The
Western Australian Ballet Company.
Tara also performed with local contemporary choreographers in Canberra, whilst
pursuing her dance teaching and pilates instructing careers. She completed her
Graduate Certificate in the Pilates Method at University of Technology Sydney and
fitness qualifications, whilst working in dance and pilates studios.
Tara has been teaching classical ballet to beginners through to pre-professional fulltime
students for over 15 years in Canberra dance schools, including CDDC and most
recently the new Dance Academy at Radford College.
She also has a strong interest in conditioning for dancers through the use of Pilates,
Progressing Ballet Technique and floorebarre.
Tara loves to inspire students in classes that are both technically challenging and fun.