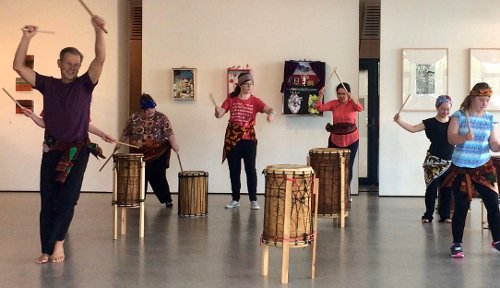 3 June: Inclusivity in dance classes
A professional development workshop for dance teachers working with people with disabilities
If you teach dance to people with a range of abilities then this workshop is for you. CDT has lined up an impressive group of dance teachers to guide and inspire you in planning and delivering inclusive dance classes. The workshop will cover topics including:
Structuring a balanced and logical class
Teaching aspects of dance technique in a creative way
Using imagery and props to promote an expanded range of movement and expression
Developing activities that can be accessed on multiple levels
Communication strategies and behaviour management strategies for people with high needs
The workshop is designed for dance teachers working in studio, educational and community settings. Adult dancers with a disability who are interested in teaching dance but may not yet have taught are particularly invited to attend. The content to be covered is relevant to all styles of dance. Presenters include: Philip Piggin, Gretel Burgess, Alison Plevey, Amy Forman and Michelle Forman.
Places are strictly limited so book now. Sunday 3 June 2018 9.45am – 5.00pm at Canberra Dance Theatre, corner of Kingsley Street and Barry Drive, Acton. CDT's studio and facilities are accessible for people with disabilities. Cost: $80 ($70 concession card holders). Bookings at CDT canberradancetheatre@gmail or call 0435 025 365.
This workshop is supported by the ACT Government Community Services Directorate.