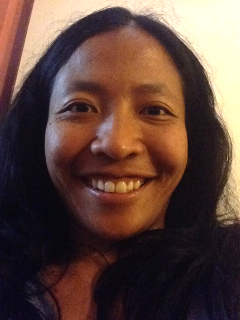 Eva Damarjati
Eva Damarjati's background heritage is Indonesian and she has had experience in performing traditional Indonesian dancing. She has experience in facilitating her own workshops and enjoys in co-teaching Canberra Dance Theatre CDTeens classes, IGNITE – Room To Move classes.
In 2013, Eva studied Certificate in Dance Movement Therapy through the International Dance Therapy Institute of Australia. In her studies, she learnt how free-form dancing, movement can be an opening experience for participants to gain insights about themselves and that these can provide participants an opportunity for self-growth and change.
Eva's intent in her classes is to provide a environment / space for you to connect to yourselves and unfold your life to be you through self-expressive movement / dance.