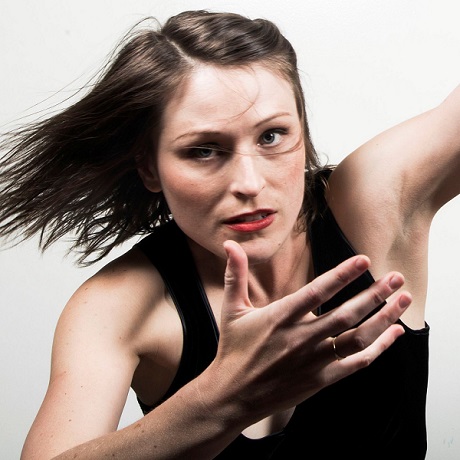 Alison Plevey
Guest Teacher - Contemporary
Alison is a dance and physical theatre artist, teacher and performance maker based in Canberra and Central Western NSW. She is Party Leader of newly formed Australian Dance Party. Inspired by Canberra's political culture, The Party communicates contemporary issues through the power and playfulness of the moving body. Recent works include NERVOUS, Strings Attached, Shake It and Autonomous. NERVOUS has been nominated for an Australian Dance Award.
Alison has created and performed broadly in Australia and internationally including ITS festival Amsterdam, CODA Festival, Norway and Wirksworth Festival, UK. Her recent solo projects include Adani Carmichael (In-SYNC, Canberra Theatre Centre 2017), HEATWAVE (Body As Material, Critical Path 2016) and Dancing with Drones (Performance Space, LiveWorks 2015). In 2014, she received a Critic's Circle Award for her 'tour de force' solo performance in Johnny Castellano is Mine at The Street Theatre.
Alison is committed to dance education and youth dance practice working closely with QL2 Dance as a teacher, choreographer and education manager. As co-director of Lingua Franca with Adam Deusien in Bathurst, she recently presented Unsustainable Behaviour at ArtLands Regional Arts Australia conference in Dubbo. Alison also collaborates with the CORRIDOR project in Cowra, currently developing The Shearer's Ballet. Through her teaching and performance projects Alison is committed to utilising dance as a vital tool for social connection, communication and change.