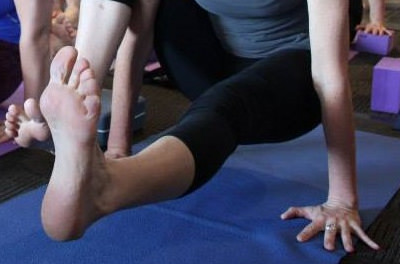 Yoga for Dancers
In the last few decades, yoga has been embraced by the dance community as offering something additional and complementary to dance training and performing. While dancers may initially come to yoga to improve their flexibility and strength, regular practice of asanas (the yoga poses) and pranayama (control of the breath) offers so much more than that. At the core of yoga is the development of awareness – the ability to deeply observe ourselves and the world around us, to notice our habits and where they lead us, and to be open to other possibilities. For dancers, the integration of body, mind and breath that is central to yoga, is a powerful tool in improving alignment, balance and coordination, and in exploring our creative potential. And yoga not only helps us dance better; it also promotes overall wellbeing.
Wear clothes you can easily move in but that are not too loose; we will be working with bare feet; its best to not eat for at least two hours before class.
If you have your own yoga mat, please bring it with you.