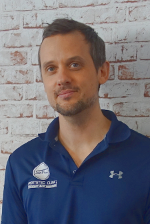 Teacher Professional Learning 15 July
with Oliver Ransan-Elliott
1pm to 4pm, Saturday 15 July
We are very fortunate to have Oliver as our teacher for the afternoon. Oliver is an experienced physiotherapist and Pilates instructor with a background in dance – he was a dancer with the Australian Ballet Company and the West Australian Ballet Company. He has a special interest in rehabilitation for dancers.
Oliver is well qualified to offer us an expert perspective on the topic of our workshop: biomechanics and dance. Through this lens we will explore what can be learned from current academic literature and how we can take these insights into teaching a variety of styles of dance. We will examine what it means to be fit for dance, ways of assisting our students to increase their fitness (flexibility, strength and endurance) and decrease their risk of injury. We will also touch on the science of pain.
Free to 2017 CDT teachers, $75 to others, all welcome. Please rsvp to either Jacqui or Neil by Monday 10th July.