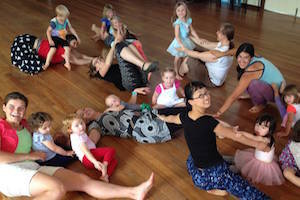 Parents, Tinies & Toddlers
Fun, creative movement and dance for parents/carers and their young children, from 0 to 4 years. The class involves a range of creative based activities and tasks providing much laughter, movement, dance, singing and learning. It provides a great opportunity for interaction between little and big dancers!
This class meets at St Margaret's Uniting Church Hall, Cnr Antill St and Phillip Ave, Hackett on Tuesdays at 10.00am.
Not offered in Term 4 2017 due to low attendances