No year-long sign-ups, no contracts. You can drop in or become a member to buy discounted blocks of classes. Classes follow a plan, so for your best benefit CDT encourages regular attendance from the beginning of the year. But if you can't – don't worry – join in anytime (we recommend consistent attendance for the best benefit).
First Time
Offer
First timers at CDT can attend a whole trial week. Pay for your first class and show the receipt at any other class for the next week to try out what is on offer, with no further cost. Try everything – it won't cost you any more than the price of the first class. Sweet! Hint: feeling like you have no dance wear? Wear what you would wear for an exercise class. Chuck in a pair of fine socks if you taking a ballet class.
| | |
| --- | --- |
| Dance Class Drop-in Fees | no price increase for 2018 |
| Regular / Concession* | $22 / $18 |
| CDTeens and Lunchtime Ballet | $15 |
| GOLDs class | $18 |
| GOLD Rehearsal | $10 |
*Concession prices apply to students and holders of other concession cards (e.g. Health Care card and Seniors Card).

Member Benefits
CDT is a not-for-profit with members. And guess what? Membership brings benefits, not least of which is the ability to buy discounted classes. Members enjoy discounts of up to 19% on the usual class cost; a 10% discount at Attitude dance wear; member prices at the Food Co-op next door; and accident insurance. Is that too much to offer? You more than pay back the membership back from the discounts! The membership fee is renewable at the beginning of each calendar year at a rate of: $45 ($35 Conc) for the whole year, or $12/$10 per quarter. Membership needs to be current for the purchase of Dance Cards. Teachers with a regular class receive a discounted membership fee of $20.00 for the year.
| | |
| --- | --- |
| 10 Class Dance Cards |  Members only, valid for 6 months, no price increase for 2018 |
| Regular (12% saving)/ Concession (19% saving) | $195 / $155 |
| CDTeens (7% saving) | $140 |
| GOLDs class (13% saving) | $155 |

All You Can Dance Card (members only)
New for 2018! Take as many regular classes as you like for 11 weeks for one flat price. Go adult ballet mad at 8 classes a week if you want, take both contemporary classes, for the discount cost of $60 pw $50 pw concession, payable in blocks of 11 weeks only. Please note: The AYCDC does not apply to the Special Performance Group, workshops or 40th Anniversary projects.
Ballet Beginners Card (members only)
New for 2018! Only for Ballet beginner classes – buy an eleven week dance card for one beginner ballet class per week and receive your first class free!
Special Workshop Fees
Fees for special workshops can be paid directly to CDT's bank account: Canberra Dance Theatre BSB 633-000 A/c 138404199. Please email details of the transfer to office.canberradancetheatre@gmail.com. Workshops and holiday classes are here.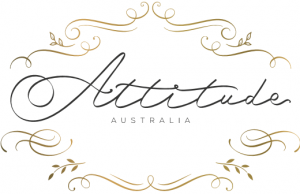 Dance wear and accessories – 10% discount for CDT members. Just show your membership card!
Level 1, Shop 11, 53-55 Heffernan St, Mitchell, ACT, 2911 ph: Phone: (02) 6174 4631, M: 0449 225 538 http://attitudeaust.com.au/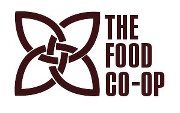 Member prices at the Food Co-op for CDT members next door at 3 Kingsley St Acton (02) 6230 7505; trading hours Cafe: M-F 8am – 2pm, Store: M-F 10am – 7pm, Sat 10am – 4pm http://foodco-opshop.com.au